I decided that it might be fun to put down some favorites for the 12 days of Christmas! I am going to try to give you a new theme each day with lots of pretties to go along with it!
I hope you enjoy!!! Let me know of some themes you would like to see! I need some ideas!!
SCARVES!!!!! We all love them....AND they keep us warm!
GAP : Sweater Knit Scarf - $24.50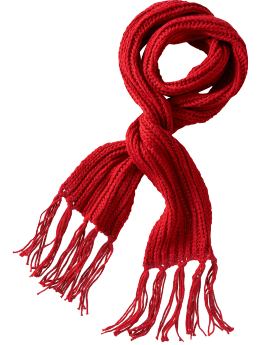 Francesca's Collections : Accordion Scarf - $18
Old Navy : Fringed Popcorn Knit Scarf - $12.50
Old Navy : Fringed Floral Print Scarf - $12.50
Fred Flare : Chunky Knit Scarf - $35.00
L.L. Bean - Homecoming Rugby Scarf - $24.50
L.L. Bean : Portland Cashmere Scarf - $69.50
Forever 21 : Cozy Plaid Scarf - $8.50

ENOY!!!

XOXO,

HLH